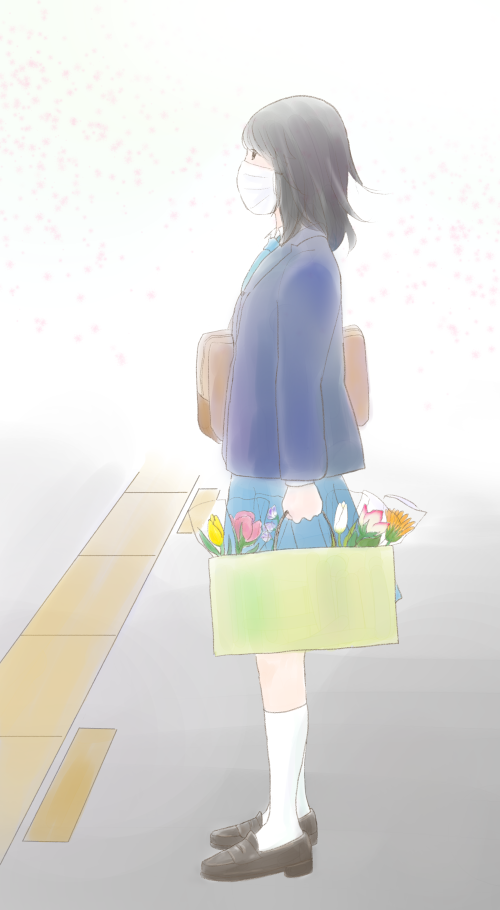 A high school student I saw at the station yesterday morning.
Paper bag in hand containing the flower.
Ah, I wondered if it was a graduation ceremony today.
I wonder if the high school girls were purchased flowers to give to graduates as a representative of the club activities.
When I celebrated the graduation of my senior club members in high school, I remembered that we all prepared gifts.
Flowers and colored paper and paper cranes.
I remember making origami cranes with all the junior students who remained after school the day before.
On the day, ... it became moved and LOL.
I remembered the Fufu', on the train.
It's strange to remember a long time ago.
Whether today will become memories that do not forget even after many years for that high school girls.
Congratulations graduation.