Yesterday, I posted a picture of the coordination that claimed the white T-shirt as the strongest.
This time I drew another version of coordination.
White T-shirt )Put it in your pants and put it out a little softly.→ The white areas are reduced, so the legs look longer.
Black pants ) Wide type pants that spread from the waist. →Cover body shape.
accessories ) Make your white T-shirt look beautiful with accessories.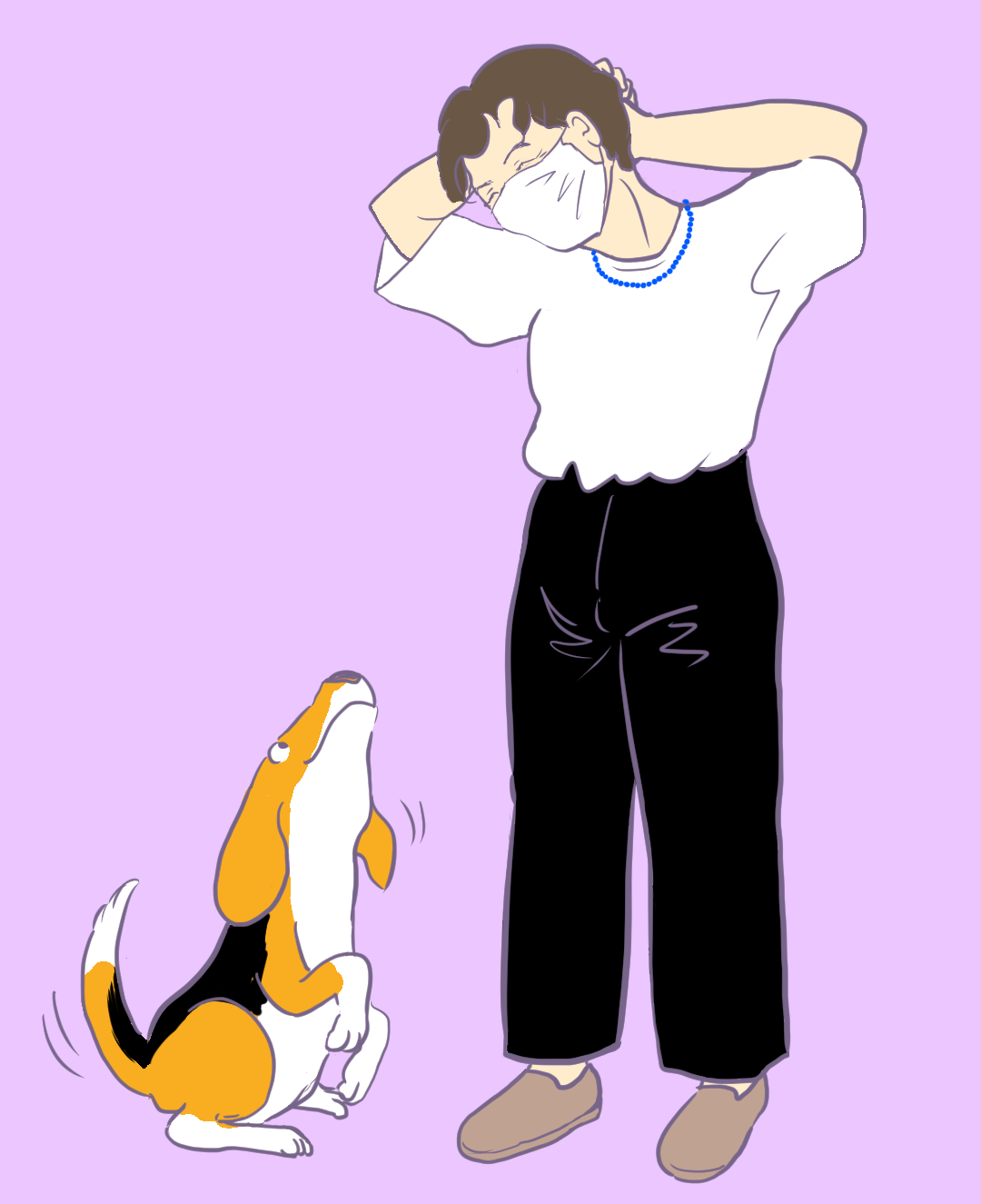 The dog also says it feels good(∪・ω・∪)